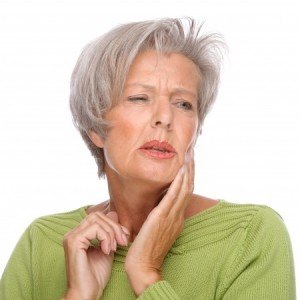 "You need a root canal."
Is there any other statement that strikes as much fear as these words uttered during a trip to the dentist?
What is a root canal? It sounds scary. You've heard the horror stories. Let's debunk these stories shrouding this enormously effective dental treatment.
What Is a Root Canal in Plain English?
A root canal is a dental procedure designed to treat inflamed or infected pulp. What's pulp, you ask? The pulp is the soft tissue under a tooth's enamel and dentin. It contains blood vessels and nerves. It helps teeth grow, but it is not necessary for tooth survival after the tooth is full-grown. During a root canal, then, infected or inflamed pulp is removed from a tooth.
Why Do I Need a Root Canal?
During routine dental visits, your dental professional will check for the signs and symptoms of inflamed and/or infected pulp in each tooth. Symptoms include:
Tooth pain or tenderness to touch and chewing
Long-term tooth sensitivity to heat or cold
Tooth discoloration
Any drainage or tenderness in the lymph nodes, bone, or gum around a tooth
An infection may be verified by an x-ray of the tooth or may be discovered during a routine filling, if no other symptoms exist. However it is diagnosed, inflamed or infected pulp must be treated. Left untreated, infected pulp may cause a painful abscess or lead to complications requiring the removal of the entire tooth. If the infection is untreated for too long, it can spread to other teeth and possibly cause serious health issues.
What Happens During a Root Canal?
Where root canals used to be painful procedures, modern dentistry has made root canals as easy as getting a routine dental filling. In fact, most patients notice that their tooth feels much better after a root canal because the cause of the pain and inflammation have been treated during the procedure.
What exactly happens during a root canal procedure?
First, the tooth and surrounding area are anesthetized or numbed.
Next, a small opening is drilled in the crown or top of the tooth.
Next, the entire pulp is removed from the inside of the tooth.
Next, the space is filled with a rubbery material called gutta-percha to seal it.
Finally, a temporary filling is placed in the top of the tooth to seal the tooth if a permanent crown will be installed later. Otherwise, a permanent filling is used to seal the opening.
What If I Have Additional Questions About a Root Canal?
If you have additional questions about why a root canal has been prescribed to treat one of your teeth, what to expect during a root canal, or any other concerns about root canals, please contact us. One of our friendly and knowledgeable dental experts would be happy to speak with you about root canals at Osborne Family Dental.