Robert Osborne was born and raised in North Canton and is a 1989 graduate of Hoover High School.
Robert Osborne graduated from The Ohio State University College of Dentistry in 1997. During his time at Ohio State, he was awarded the Bash Memorial Scholarship, given to only two members of each graduating class during their senior year. The recipients are selected by a vote of the faculty for the students demonstrating the best clinical skills.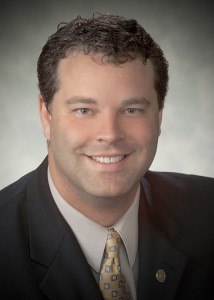 After Ohio State, Dr. Osborne completed a residency in advanced general dentistry at the University of North Carolina School of Dentistry in Chapel Hill.
Returning to North Canton in 1998, Dr. Osborne served as an associate dentist with Dr. Jeffrey Danner and Dr. John Allen Smith until 2004.
For one year starting in 2004, Dr. Osborne served as the inaugural dentist helping to start the new Good Samaritan Community Health Center's dental clinic. This clinic provided low cost dental care to the under served population of Alliance and its surrounding communities.
At the conclusion of this externship in 2005, Dr. Osborne acquired the practice of Dr. Richard Longbrake on South Main Street. This is the practice that has become Osborne Family Dental. Dr. Osborne's practice has experienced significant success and growth since 2005. In January of 2012, Dr. Osborne transferred his practice to a newly purchased dental office that he had extensively renovated. The new location at 901 Schneider Street represents the latest in dental office innovation and dental technology.
Dr. Osborne is a third generation dentist. His grandfather practiced general dentistry in Youngstown starting in the 1920s. His father, Dr. Harry Osborne, founded an orthodontic practice in North Canton in 1964. Dr. Harry Osborne's practice eventually became Osborne, Bernard and Eimer Orthodontics. Since his retirement in 2003, the orthodontic practice he founded has remained the premier orthodontic practice in North Canton.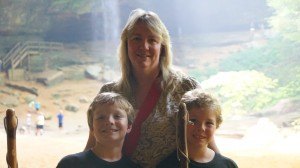 Dr. Osborne is married to Amy, who serves as a dental hygienist in the practice two days a week. He and Amy have two twin boys born in 2004. Nathan and Spencer are the joys of their lives, and are frequently recognized around town for having been featured in some Osborne Family Dental advertisements. The Osbornes live in Plain Township.
Dr. Osborne is a history and science nut who spends as much time as he can reading books on those subjects. He decided long ago that golf was a waste of time, so his remaining hobbies are swimming and recreational biking with his wife and kids. A tremendous amount of his time however is dedicated to running his practice. Aside from his family, Dr. Osborne's passion is his dental practice, patients, and staff. Someday he hopes his dental office will be recognized as one of the best for patient satisfaction in the state of Ohio.
Dr. Osborne is a member in good standing with the Stark County Dental Society, The Ohio Dental Association, and the American Dental Association. He is also an original member of the local branch of the prestigious Seattle Study Club known as the Comprehensive Dental Excellence Forum.