Osborne Family Dental is a private practice, meaning it is dedicated to a family of patients who have established themselves as patients of record with our office.
We are currently accepting new patients!
New patients are admitted into our practice in the following ways:
1. New Patient Appointments: These appointments are scheduled in our hygiene department and involve a thorough initial examination conducted by one of our hygienists as well as Dr. Osborne. It normally involves a review of your medical history, comprehensive radiographs, intra-oral photographs, a thorough periodontal assessment, a temporomandibular joint exam, oral cancer screening, an occlusion evaluation (your bite), and a thorough examination of your teeth and oral soft tissues. Most importantly, it involves a question and answer session between you and the doctor. During this time, Dr. Osborne will discuss with you your goals, desires, and expectations regarding your dental care. He will also summarize his findings with you and review any concerns he thinks may need addressed. If desired, you will also be afforded the opportunity to discuss financial issues with our designated financial coordinator. In the case where needs may be extensive, Dr. Osborne may offer a separate consultative session so sufficient time is available to discuss options and answer your questions fully, without time constraints. Family members or friends are welcomed. In most cases, you will not receive a dental cleaning at this appointment. (See FAQ section).
2. Consultations / Second Opinions: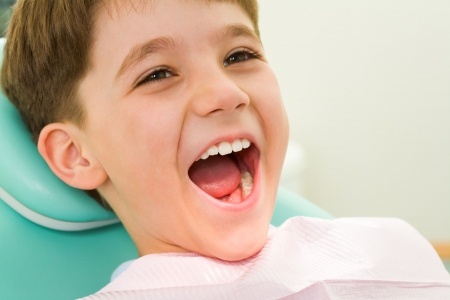 These appointments are scheduled for people who would like to see the office, meet the doctor, and perhaps ask questions about a specific concern before deciding whether or not to become a patient with our office. These also serve to provide second opinions regarding recommendations made by another dentist. We think it is entirely reasonable that you might wish to meet the doctor and his staff, and see the facility before committing to us as your new home for dental care. In order to join our practice, consultations must be followed up with a new patient appointment.
3. Emergency or Urgent Care Appointments: If you are not a member of our practice and wish to be seen due to a dental emergency or urgent dental problem we encourage you to call us. In cases of true emergencies, you will be seen promptly. We will perform a limited exam that will address your issue of concern, performing any diagnostic procedures necessary to arrive at a treatment recommendation. Urgent treatment can progress as soon as possible, but these patients are also required to complete a new patient appointment in order to join our practice.
Is Osborne Family Dental right for you?
Our office would be a good choice for you if. . .
You value thorough diagnosis and treatment.
You wish to develop a long-term relationship with a staff that will know you on a first-name basis.
You desire consistency in care-giver, wanting to see the same provider(s) as years pass.
You desire a relationship with your health care provider that is based on trust.
You value treatment that is of exceptional quality.
You desire treatment that is rendering caringly without pain.
You seek a doctor that is a good listener.
You wish to be educated about your dental health.
You value dental health maintenance and wellness care.
You desire preventative care and early detection of problems.
You wish to support a local business that has strong ties to your community.
You have a history of very few dental problems and require mostly routine preventative care.
You suspect that you are mostly in good dental health, but you think you may have some minor problems that need addressed.
You know that you have many serious dental problems that require complex treatment soon.
You are a single individual living on your own.
You seek an office for your whole extended family.
Our office might not be the best choice for you if. . .
You place little value on your teeth being healthy and strong.
You do not care about the quality of your care, and you think cheapest is best.
You do not think familiarity or trust is important in a doctor-patient relationship.
You have no interest in affordable preventative health maintenance.