It has long been the recommendation of dental professionals that individuals with healthy teeth and gums visit a dental office every six months for a thorough exam and cleaning.
One reason is that home care techniques alone (brushing and flossing) are not adequate to maintain complete dental health in almost any individual. Your toothbrush is not capable of removing the accretions that cause dental disease from some of the most critical areas where disease begins. This is just as true for flossing. And the daily use of antiseptic mouth rinses actually provides very little therapeutic benefit at all. Over time, even the most conscientious brushers and flossers will form bacteria-laden accumulations called plaque (soft deposits) or calculus, otherwise know as tartar (hard deposits), which can cause bad breath odor, gum disease, and tooth decay. During regular routine cleanings, your dental hygienist provides much more thorough elimination of these irritants, maintaining better dental health throughout life.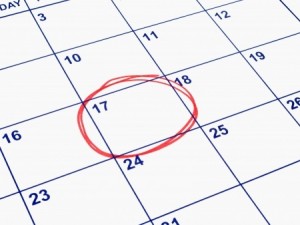 The second reason is that dental disease in its earliest, most easily treated stages, are almost never detectable to the patient. When an individual waits to seek the care of a dentist until he is aware that a problem exists, that problem will almost certainly be far more serious than if it had been detected months or years ago during a routine dental visit. This advanced problem will invariably be more expensive to treat, and will require more complex procedures that sometimes have lower success rates.
Survey studies have consistently shown that people who avoid regular wellness visits to their dentist in order to save money invariably have more expensive treatment plans than those who see their dentist regularly.
Regularly schedule wellness visits are called "recare" appointments and consist of the following:
A brief review of your medical history
Screening x-rays if due (See our section on Radiographic Regimen)
A dental cleaning, called a "prophylaxis" or simply a "prophy"
An exam by the dental hygienist
An exam by the dentist
An oral cancer screening
Home care advice
An opportunity to discuss questions and concerns